Pay your adoption fees
The Rescued Dog's adoption fees cover the initial pull fee to rescue the dog from the shelter; an initial examination from our vets, including any necessary vaccinations; fees for the spay or neuter surgery; any medications the dog needs, including antibiotics and pain medications; and expenses for care of the dog from the time we rescue him or her to the time we place the dog with his or her forever family, including food, crates, bedding, and any other additional care needs.
Healthy Paws Pet Insurance
With Healthy Paws Pet Insurance & Foundation, you can give your pet the best medical care possible.
List of needed/suggested supplies
ID Tag with at least one phone number
Leash (non-retractable one!)
Collar
Food and water bowls
Bed
Crate with bedding
Nylabones for safe chewing
Canine Education
2019/2020 offer to TRD adopters:
Free 20-minute training session held at The Rescued Dog office.
Monday – Friday 10 AM- 3 PM
Saturday 8:30 AM – 1 PM ONLY
Upgraded sessions & times available upon request.
Call or text Fernando Steffey 801-755-3780 to schedule your benefit!
www.CanineEducationSD.com
Pack Method Prep
2830 Garnet Ave, San Diego
858-230-7020
www.packmethodprep.com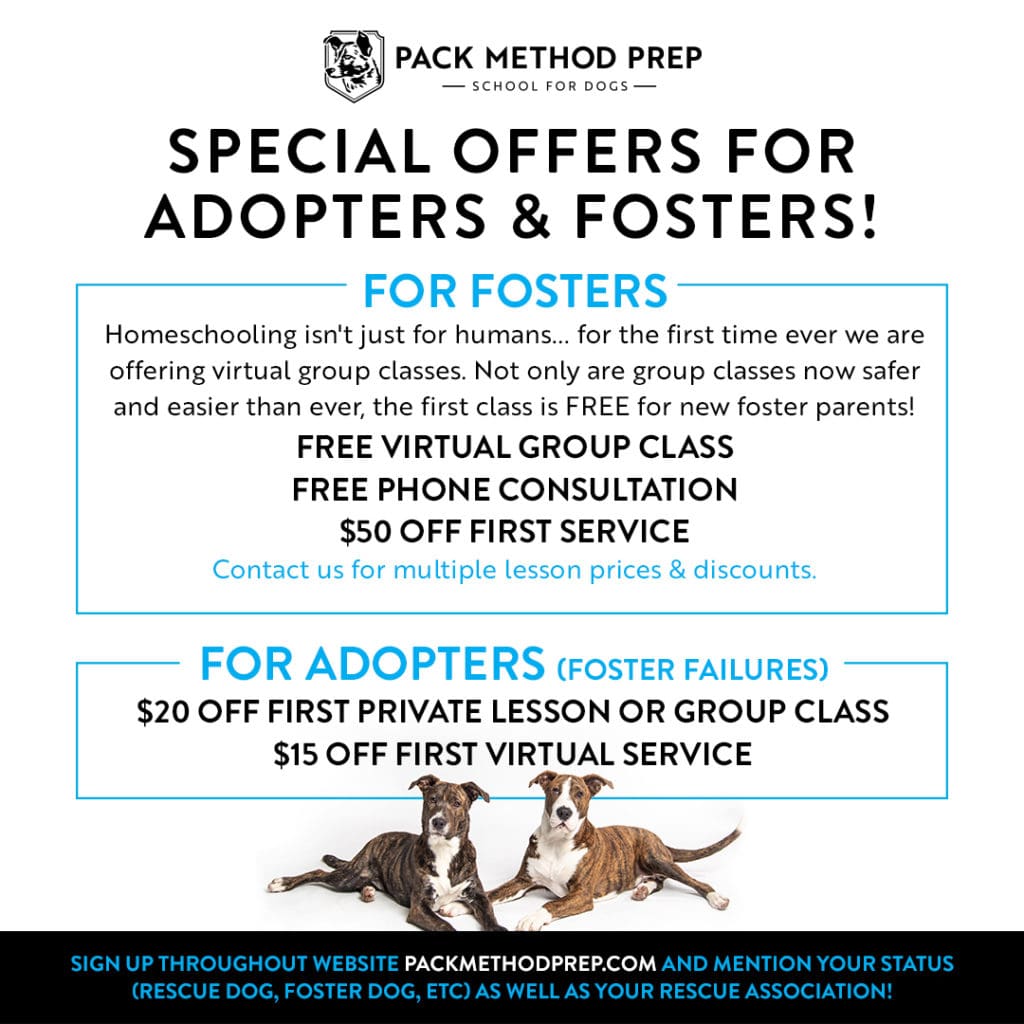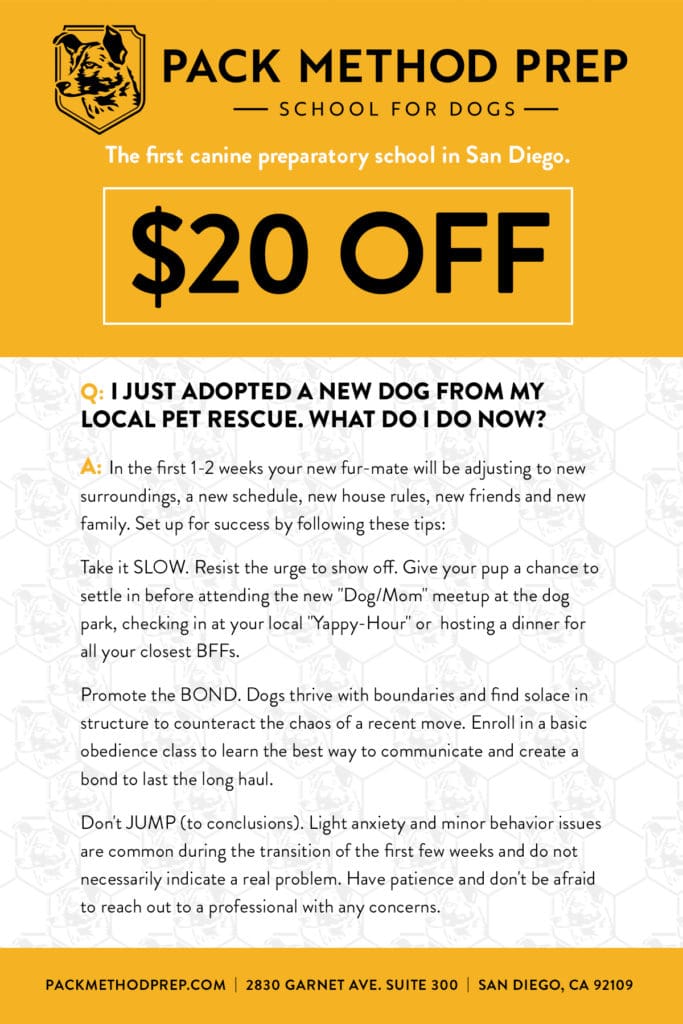 Free initial veterinary visit
Every adoption includes a free first visit at San Carlos Animal Hospital within 10 days of adoption.
619-460-3100
8618 Lake Murray Blvd, SD 92119
Crate Training Resources
Potty Training Resources
DogoApp
The Rescued Dog has partnered with DogoApp, a dog training app you can download to your smartphone. Work on basic skills and fun tricks, and have access to great articles on training and behavior.
To use the 75% off yearly subscription on an iPhone, type this link in your phone's browser: https://dogo.page.link/RescueDiegoY
On an Android, please download the app and in the settings redeem this code: RESCUEDIEGOY